Test Charnock
Test Charnock
Test Charnock
Test Charnock
Test Charnock
Test Charnock
About Us
Charnock Group was incorporated in 1999 with Registered Office at Bangalore, India. It all started as a setup with a vision to bring in the latest technologies that are
Charnock Group was incorporated in 1999 with Registered Office at Bangalore, India. It all started as a setup with a vision to bring in the latest technologies that are globally renowned in the emerging markets in India. Advanced Technologies in automotive after sales services and professional mechanised cleaning systems were the key focus domains. After having brought about a revolution in respective domains in recent years, Charnock is extensively focusing on Professional Cleaning Technologies. With increased realization of the size of the professional cleaning market and its potential wealth creation across industry verticals in India that is grossly underestimated, Charnock is leveraging its resources to maximize its shareholders value.
All along Charnock has been identified as a niche industry player, with clear objective of maximizing the price – value proposition to its offerings & combining it with personilized services across the value chain. Charnock's central theme of offering "Concepts for total cleaning and workplace hygiene" has been widely accepted by all industries as it offers all key services and product technologies under one roof. The theme's functioning has resulted in Charnock being accorded as the "most preferred suppliers and consultants" for professional cleaning technologies.
Operations
The operations of Charnock are categorized in three independent strategic business units
Mechanised Cleaning
Technologies Advanced Cleaning
Chemicals Facilities Solutions
The primary objective of all the business units is to offer integrated solutions for total industrial workplace hygiene and house keeping systems that effectively enhances the workforce productivity and corporate image.
Product &
Service Portfolio
Servo & Bio-Care
Guest room service trolley
Mop wringers
Bio cleaning solution
Sweep Care
Battery and engine operated sweepers are an excellent choice for discrete and quick interim cleaning
Carpet Care
Carpet cleaning machines – effective & economically clean large areas of carpet deep into the pile
Floor & Clean Care
Floor Scrubbing and Polishing Equipments
Floor Sweeping Equipments
Industrial and commercial Vacuum cleaners
Washroom Care
We have a wide range of Washroom Care Equipment and Sanitizing Chemicals for proper sanitation in all areas of your facility
Ride on Sweepers
Mechanical operated and difficult cleaning jobs in the manufacturing faciltites, foundries and other dirt-intensive sectors
Services
Research based consultancy on best practices for facilities upkeep and industrial hygiene
Training Center
Proliferation of technology for development of the industries with supply of skilled manpower is the key to meet the needs of the global requirement.
Charnock has started with two training centers in India
Network & Infrastructure
Head Office: Bangalore, India
Branches: Bhopal, Chandigarh, Chennai, Cochin, Delhi, Goa, Hyderabad, Kolkata, Ludhiana, Mumbai, Pune.
Dealers: Ahmadabad, Baroda, Chennai, Cochin, Hubli, Indore, Jaipur, Kolkata, Mandi, Mangalore, Nasik, Sangli, Vapi.
All offices including our dealer points are adequately equipped to offer best of services.
Business Partners
Numatic International, UK
Bio Productions, UK
RCM, Italy
ALBERTI International – SRL
Santoemma SRL, Italy
CIMEL – SRL, Italy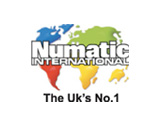 Numatic International, UK.
An exemplary manufacturing facility in southwest England. A fount of tried, tested and enduring domestic, commercial and industrial cleaning equipment. The products are available worldwide through a sound network of dealers, and wholly owned subsidiaries in France, Germany, Netherlands and South Africa.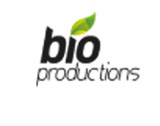 Bio Production, UK.
Manufacturers of a splendid range of enviro ment-friendly cleaning and maintenance solutions from natural extracts and harmless biological compounds. The products include urinal blocks and channel blocks for bathroom hygiene, plus solutions for odour elimination. All, simple to use, economical and scoring over conventional answers.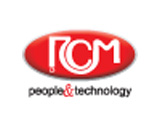 RCM, Italy.
Manufacturers of commercial and industrial cleaning machines who are aligned with RCM Moto scope, the most distinguished maker of cleaning equipments across categories. RCM operates in over 25 countries, and is steadily expanding its global footprint. An impressive international market share testifies to its innovational excellence.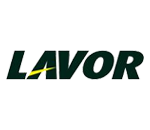 Lavorwash
Lavorwash is  a leading global manufacturer of high-tech cleaning systems for small and large surfaces, both internal and external.
Lavorwash was born in 1975; its activity has progressively developed over the years. 
Lavorwash  produces more than two hundred different models of products for both hobby and professional use. It offers diversified and specialized solutions for the hygienic needs of environments, plants, indoor / outdoor surfaces and for hobby and professional use. It is present on the international market with a vast and complete range of pressure washers, vacuum cleaners, scrubbers, sweepers, steam cleaners, suitable for all applications, from professional ones with medium to large sized machines, to hobby ones, with small machines.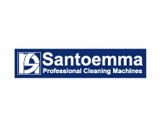 Santoemma SRL, Italy.
Manufacturers of professional cleaning equipment since 1980, with a belief in constant improvisation and steady addition of new models. The products are ensuring a rapidly growing international market, served through an extensive distributor network.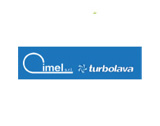 CIMEL SRI, Italy
Specialized in Manufacturing of floor scrubber dryers machines and electric automatic floor scrubber. Member of AFIDAMP (the association of Italian manufacturers and distributors of machinery for industrial cleaning) and ofISSA (international sanitary supplies association).
[featured-content-slider design="design-1″ slides_column="3″ slides_scroll="3″ dots="false" arrows="true" autoplay="false" autoplay_interval="2000″ speed="1000″ limit="6″ post_type="featured_post" cat_id="58″ fa_icon_color="#000000″ image_style="square" display_read_more="false" content_words_limit="300″ show_content="true"]
We welcome you to the Charnock family
Charnock is one of the leading manufacturers, importers, exporters and suppliers of professional industrial cleaning equipments in India and Asia. Charnock has collaborations with the world's best companies in their respective domains.
The success of Charnock is solely attributed to all the people who have been an integral part of the Charnock family. We believe that they are the key face of the company and it is their contribution that has helped us attain our current position.
Our people deserve the best, hence our efforts have been to provide them with the best environment, best work culture and best professional and personal development opportunities possible.
At Charnock, people are the most important asset.
Come. Be part of THE DIFFERENCE
Current Vaccancies
Position : Area Managers – Sales
Location
Bangalore, Chennai, Mumbai, Hyderabad, Indore, Pune & Jaipur
Reporting to
Regional Head / Operations Head
Specific Responsibilities

Planning – Execution of sales strategy Increase market reach and penetration through market segmentation. Seek new customers and increase sales.
Responsible for recruitment and management of dealers – Identify, recruit and manage sales executives, service technicians from the respective region.
Train and motivate dealers & executives to provide a better understanding of market/products.
Monitor and review performance. Help company achieve maximum business.
Meet customer on a regular basis for achieving standards.
Supervise and liaise with various industry clients.
Product demonstration, sending quotations, payment collection and c-form follow ups.

Experience
2-3 years of exp
Formal Qualifications
Graduate with exp in sales (preferably in an industrial sales)
Current Vaccancies
Position : Service Engineers / Service Technicians
Location
Bangalore, Chennai
Reporting to
Regional Head / Operations Head
Specific Responsibilities

Plan and execute service complaints / deliverables
Responsible for demonstration, installation, comissioning, training of the equipments
Train and motivate dealers & other service executives to provide a better understanding of the products
Help company achieve maximum customer satisfaction
Meet customer on a regular basis for achieving standards
Supervise and liaise with customers

Experience
1-2 years of exp / freshers may also apply
Formal Qualifications
ITI / Diploma with exp in service, assembly lines / maintenance
Position : Accounts Assistant
Location
Bangalore, Chennai, Mumbai, Hyderabad, Delhi, Kolkatta
Reporting to
Regional Head / Operations Head
Specific Responsibilities

Responsible for preparing & maintaining statutory books of accounts.
Reconciliation of account receivables & payables.
Preparing Bank Reconciliation Statements.
Preparing Balance Sheets, P & L , and other relevant financial statements
Supervise and liaise with external companies

Experience
1-2 years of exp
Formal Qualifications
Graduate – B Com – Accounts
Please email your CV to sales@charnock.biz
Quality Policy
Charnock group will endeavour to meet the client's requirements, in quality, performance and reliability. Enhance customer satisfaction and continuously improve our services
Environmental Responsibility
"Our forte is to offer our clients state of art products and contribute towards creating a clean and hygienic environment."
Head Office
Charnock Equipments Pvt. Ltd.
'Charnock House', No.23, 8th Cross,
Asheervad Colony, Horamavu,
Bangalore – 560 043, India.
For enquiries, please give details below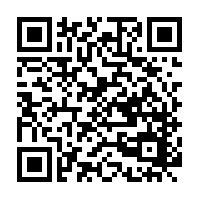 Scan QR Code to download Corporate Brochure