Charis-ONE is a self-contained machine, for cleaning middle sized carpeted areas. With Charis-ONE it is possible to clean a 40cm strip of carpet perfectly, removing the dirt from the base of carpet fibers. The water-flow can be adjusted, for a maintenance low-moisture cleaning or a restoration deep cleaning.
The Santoemma high waterlift vacuum system allows excellent removal of the dirt and a very short drying time: the carpet can be dry in one hour! With only a 60 decibel sound level, it is possible to work without disturbing other people.
Adding the patented SMARTKIT system, it is possible to perform automatic chemical dosing, carpet pre-spraying and rinsing.
Main application fields: cleaning companies, hotels, conference halls, restaurants, clubs, pubs, offices, banks, shops, cinemas, theatres, ferry boats, ships, airports, fitness centres, school, universities, shopping centres, places of worship and all places with middle-sized surfaces of carpet.
Advantages of Charis-ONE:
Great cleaning power, thanks to cylindrical rotating brush. No residual dirt will re-emerge on carpet surface after few days!
The 3 stages high waterlift vacuum motor and the special profile of the vacuum head allows an excellent suction and therefore a complete dirt removal and a very short drying time.
Very silent working (60 decibels), allowing to use the machine with no discomfort for the worker and for other people. The machine can be used also during normal daily working time and in noise-sensitive places such as hotels, offices, banks.
Possibility to adjust the height of the brushes according to the kind of carpet and to the dirt degree.
Brush easily replaceable with no need of turning the machine over.
Controls at a comfortable height for the worker.
Water spraying can be continuous or otherwise activated by the machine handle.
Quick disconnect spray nozzles, which can be removed without using any tool. The nozzles can be cleaned easily. The complete connector with nozzles can be taken out of the machine without turning the machine over.
Possibility to connect the machine with optional tools for cleaning hard-to-reach corners.
Possibility to regulate the water flow, according to the degree of dirt and to the desired drying time.
With the optional SMARTKIT-CH, it is possible to perform automatic chemical dosing and carpet rinsing.
Adding the pre-spray pipe and gun PRESPRAY-MX to SMARTKIT-CH, it is also possible to pre-spray carpet before cleaning, in order to get the best cleaning results and avoid fast re-soiling of carpet.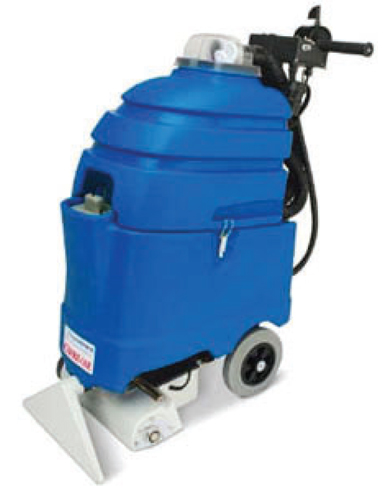 Injection-extraction
cleaning with
rotating brush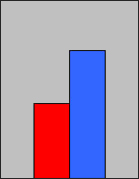 Waterlift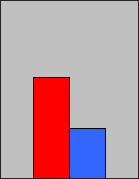 Drying time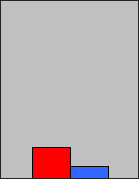 Residual dirt



SPECIFICATIONS
CHARIS-ONE
Recovery & Solution tank capacity
35+35 litres
Vacuum motor

Power

Maximum waterlift

Maximum air-flow

Three stages – High Waterlift

1500 W

3400 mm H2O

4-5 l/sec.

Pump with by-pass

Power

Maximum pressure

Maximum water-flow

Membrane

80 W

9 bar

4-5 l/min.

Cleaning width (carpet/floor)
400 mm
Number of nozzles
5 + 1
Brush
2 x 120 W 600 rot/min 364 mm
Max performance (carpet/floor)
250 sq. m/h
Cable length
15 m
Hose length
(optional)
Weight (machine body)
55 Kgs
Weight (packaged machine)
65 Kgs
Dimensions
cm 42 x 104 x 96 (h)
Package dimensions
cm 50 x 110 x 114 (h)
Standard colors
Blue
Tank construction
High density polyethylene
Suitable to work with heater
YES