A new compact Ride-On absolutely bristling with practical innovation and user convenience.
In truth the CRO8055 is competitive with most walk behinds of the same size. So now you can sit rather than walk and by virtue of the exceptional manoeuvrability, substantial time will be saved on middle size applications.
The CRO8055 also introduces the logic of two machines in place of something much bigger or, to put it another way, Two for the Price of One with added versatility and convenience.
The CRO will go into places where bigger machines are not suitable and anything smaller is just too small.
Features
80 litre clean and dirty water heavy duty polyform tanks, allowing large areas to be.
cleaned in a single fill.
Compact design, easy cleaning in those tight spaces.
Anti-tip system, prevents the machine from tipping when cornering sharply.
On-board charger port, hassle free charging.
Flexi fill extending and flexible filling hose, fill from any clean water outlet.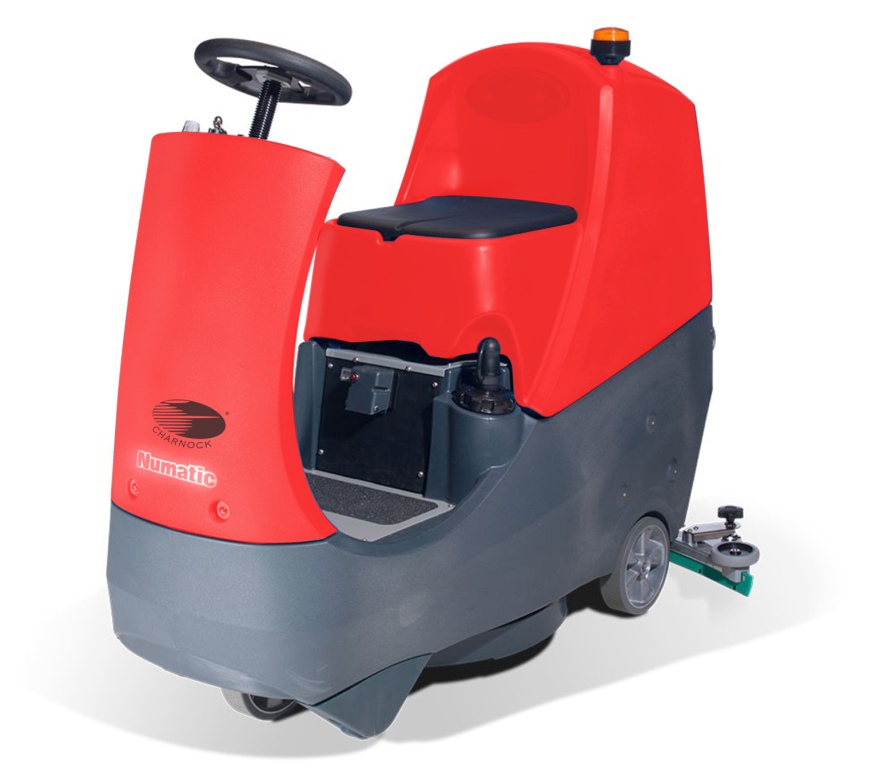 Simple to use
operator steering

Hazard light

Charger port

Easy battery access

Model No
Vacuum
Motor
Brush
Motor
Power
Run Time
Traction Drive
Transit Speed
CRO 8055
24V 400 W
24V 400 W
2 X 12V (24V) = 100 Ahr
2 Hrs
24V 400 W
0-6.0Km/h
Cleaning
Speed
Scrub Width
Brush Speed
Water Capacity
Water Flow Rate
Weight
Dimensions
4.2km/h
550 mm
150 rpm
80L
3L/min, 2L/min,
1.5L/min,
1L/min, 0.5L/min
280 kg
1160x1460x805mm