The Turbolava 35 plus is the ideal scrubber dryer for small to medium sized floors where there is lots of free space or where you have to navigate around tables, desks, machinery, or beds. It is the ideal cleaning solution whether for a daily clean, a scheduled deep clean or the occasional emergency spill cleanup – a few passes and you are back in operation. its' rugged construction in high quality parts means it will go on making cleaning a pleasure for a long time.
The Turbolava 35 plus has two inclined counter rotating brushes that will remove even the toughest dirt using only a minimum of detergent. Two squeegees positioned front and rear, allow you to dry in both the forward and backward direction and to get even closer to skirting boards. There are a wide variety of attachments – brushes, pad holders, colour coded pads, micro fiber pads – that give you the flexibility to cover all your floor maintenance needs from stripping, to cleaning and polishing. If you are maintaining floors in restaurants, pubs, retail shops, offices, fitness centres, nursing homes or have a domestic cleaning service, the turbolava 35 plus will give you better results quickly and economically. Storage, movement from one location to another within a site, or movement from site to site by car is not a problem because of turbolava's compact size and low weight.
Turbolava 35 plus means clean, dry, and safer floors in no time at all!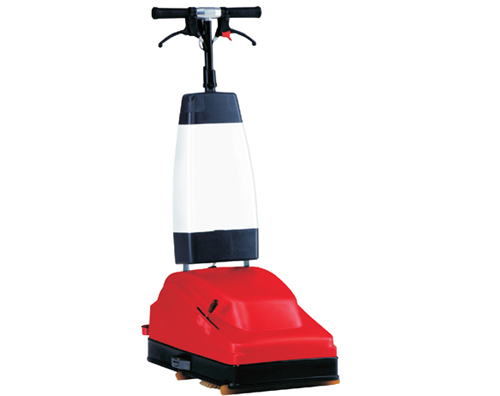 Dirty Water Tank

Simple Brush Access

Simple To Use Operator
Handle

Easy Tank Filling Access
Model No
Brush Motor
Vac Motor
Power
Working
Width
RPM
Capacity
Depression
Weight
Size
TURBOLAVA 35 PLUS
230V 50/60Hz
Triple Vacuum
230V AC 50Hz
350 mm
550 rpm
4+4L
1000mm
18 Kgs
510 x 360x 290 mm