IMPROVE HYGIENE LEVELS, CLEAR UNPLEASANT ODOURS
SURFACE TO AIR, AIRSTERIL TAKES CARE
Reduces harmful viruses
Removes unhealthy microbes from the air
Circulates fresh clean air
Breaks down unwanted bacteria
Attacks odours at their source
Maintains sanitized surfaces
Stops mould and fungi growth
Clears smelly compounds in the air
Works 24/7 to improve air quality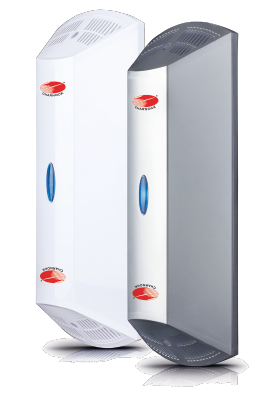 COMMON PROBLEMS
Bacteria, viruses, mould, fungi and volatile organic compounds are common in most internal environments; unpleasant odours in the air can be a sign of high contamination levels. Fragrances or masking agents do nothing towards hygiene and the health risks remain. Cleaning and disinfecting alone are only a partial solution and cannot stop ongoing surface contamination. Poor cleaning practices can make the problem worse and actually distribute bacteria. In eight hours a single bacteria cell can multiply into over eight million, meaning odours and health risks increase.
AIRsteril kills both surface and airborne bacteria and viruses. Its efficacy was certified to do this by the UK Health Protection Agency laboratories.
Shared environments with multiple visitors can increase risk of infections. Elevators are an obvious area of concern, with a high volume of users they can be in constant use throughout the working day or in some cases 24/7 meaning access for regular cleaning can be a challenge. Many of us have our immune systems compromised at certain times meaning we are at a higher risk.
INFECTION AND ODOUR CONTROL IN
Lifts / Elevators
Wardrobes / Storage
| | | |
| --- | --- | --- |
| Area Size | 5m 2 | 10m 2 |
| Elevators or similar | ET2 | ET5 |
| | |
| --- | --- |
| Model No. | Dimensions (LxWxH) |
| CPET2 | 13 X 10 X 41 cm |
| CPET5 | 12 X 10 X 38 cm |
THE MOST ADVANCED TECHNOLOGY IN THE WORLD, USED BY THE BEST PROFESSIONALS IN THE BUSINESS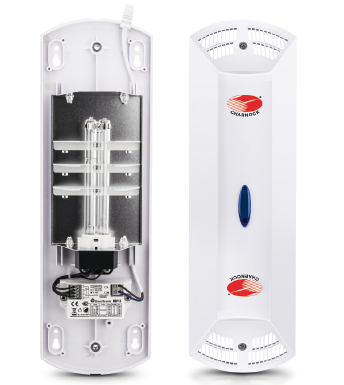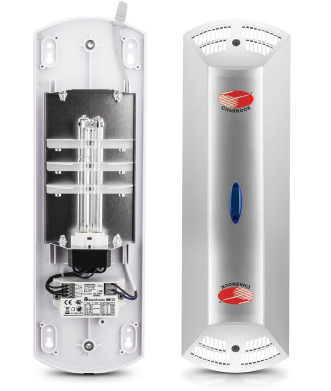 SERVICING MADE EASY
Power must be disconnected before attempting any servicing and only undertaken by a competent individual. All AIRsteril partners have fully trained engineers to carry out all servicing work.
The front cover is easily removed by taking out two screws, then the lamp can be replaced by a simple push-in connection. Any dust should also be cleared from the unit. Lamps must be changed on an annual basis to maintain performance.
HOW OUR THERMAL SYSTEM WORKS
The AIRsteril thermal units utilise our unique combination of 5 technologies. They eliminate unpleasant odours and control harmful bacteria and viruses both in the air and on all exposed surfaces 24 hours a day, 365 days of the year.
The custom designed thermal convection system ensures that contaminated air processed through the unit achieves optimum dwell time in the purifying chamber. As the processed air leaves the unit, it then itself becomes an efficient cleaning agent. The WT2 covers lift areas and similar up to 5m2 with the WT5 for areas up to 10m2 or smaller lifts with persistent odour issues. With no filters to change, and minimal maintenance, they provide a green solution, lifting hygiene levels 24/7 for all users.
ODOUR ELIMINATION AND SANITISATION GUARANTEED
TECHNICAL DETAILS
| ET Unit Dimensions | Power Supply | Set Up | Construction | Weight | Operation |
| --- | --- | --- | --- | --- | --- |
| 400mm (l) x 125mm (w) x 90mm (d) | 220-230V 10 watts (via 13a switched fused spur) | Vertical wall mounting only. Easy marking and fixing at four points. | Polycarbonate Moulding. Available in white or titanium look finish. | 0.9kg | Continuous, indicated by blue lamp. Requires annual lamp change. |