R 850 is the biggest ride on sweeper with manual dump in the market, for heavy duty and professional use.
Big: The large sweeping width allows great productivity.
Robust: Made in stainless steel with high quality components.
Efficient: Because it has the same productivity as machines from a higher category.
Easy to use: It's ideal for the heavy jobs even on large surfaces.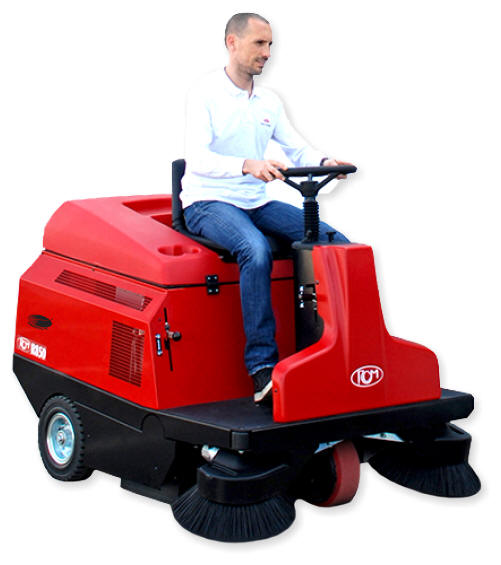 Model
(U.M.)
Maximum
Cleaning
Width
(mm)
Hopper
Capacity
(ltr)
Hopper
Unloading
Filtering
Surface
(m2/h)
Engine /
Power
Installed
Power
(Hp/kW)
Batteries
(n.-V-A)
Traction
Dimensions
(mm)
Weight
(Kg)
Dust
Filter
Shaker
AR 850 N SKL
1390
120
Manual
6
Kohler Petrol
6,5/4,9
–
Front Hydraulic
1500×1225
x1210
340
Electric
R 850 N E
1390
120
Manual
6
Battery 36V
1,79
6-6-240(20h)
Front Electronic
1500×1225
x1210
340
Electric