When it comes to large areas of floor maintenance or restoration there is no substitute for both size and weight.
The NRL uses a range of 550mm brushes and 500mm floor pads and is supplied in a 40kg specification and fitted with the Automatic Torque Control Systems designed to give constant performance under even the most arduous conditions
In the standard 150rpm specification the NRL is a genuine 'workhorse' which, by virtue of its size, weight and drive system, will exhibit excellent handling characteristics in the majority of applications.
The 'snap-on' 10 kg standard weight can be easily removed, and replaced as required to suit various applications.
Fast and user friendly like never before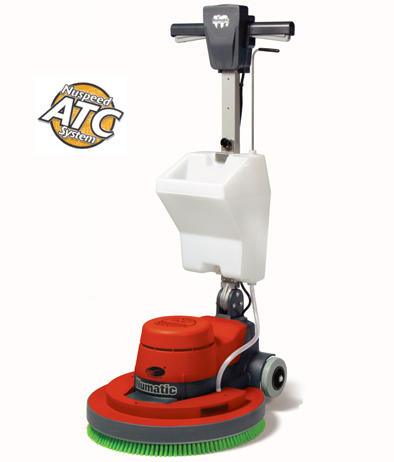 Extra Large Brush

10Kg Weight

Simple to use Operator Handle

Heavy Duty Gear box

Hi-Lo Switch
| Model No | Power | Motor | Pad Size | Brush | Vacuum | Brush Speed | Range | Weight | Size |
| --- | --- | --- | --- | --- | --- | --- | --- | --- | --- |
| NRL 1500 | 230V AC 50Hz | 1500W | 500mm | 550 mm | Optional NDT130 | 150 rpm | 32 m | 40 kgs | 1250 x 610 x 540mm |