Do 23 years of practice make a better scrubber dryer? Yes, the TTB345 is where it all started. It's been a leader for 23 years and today's new GelTec 3045 is a further advance and tomorrow's new classic.
The TGB3045 offers the best of both worlds with a compact design and a full-width cleaning capability
Advantages
Easy to use controls – Now with red touch user-friendly controls.
Gel Batteries – Up to 2hr working time.
Battery and Hour Meter – Simple clear hour/battery indicator.
Fully Adjustable Handle – Flat to upright for the perfect position.
Structofoam Chassis – New chemical resistant structofoam moulded chassis.
30L Capacity – Polyform tank.
45cm Scrub Width – Tilting deck for easy brush change.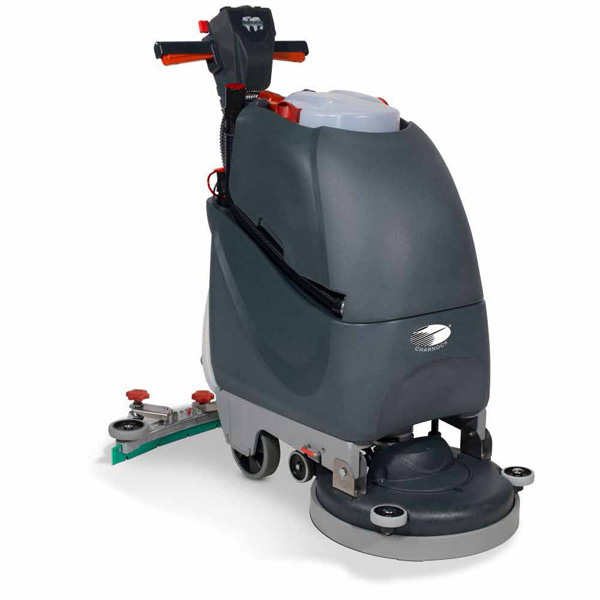 Simple to use
Operator Handle

Easy Brush Access

Wet-Pick-up Squeegy

Easy tank filling Access

Model No
Brush
Motor
Vac
Motor
Power
Brush
Pad Size
Capacity
Brush
Speed
Run
Time
Weight
Size
TGB 3045
300 W
400 W
2 x 12V
(24v 55Ah)
450 mm
400 mm
30 L
100 rpm
01hr
(30 mins)
120 Kg
470 x 890 x 1100 mm