The TwinTec 1840 Mains cable floorcare machine has been engineered to substantially reduce size whilst, at the same time, maximise the performance and handling.
The 1840 allows hard floor maintenance in areas previously cleaned by mopping systems, but some 30% faster and to an improved standard. With its low noise level and unobtrusive appearance this machine will find itself fully at home in many, if not all, commercial environments be it hospitals, clinics, restaurants, cafeterias, offices, bank and hotel lobbies, etc.
Wherever there's a need for a simple, user friendly, one-pass cleaning machine the TT1840 will be sure to match, or exceed, your expectations.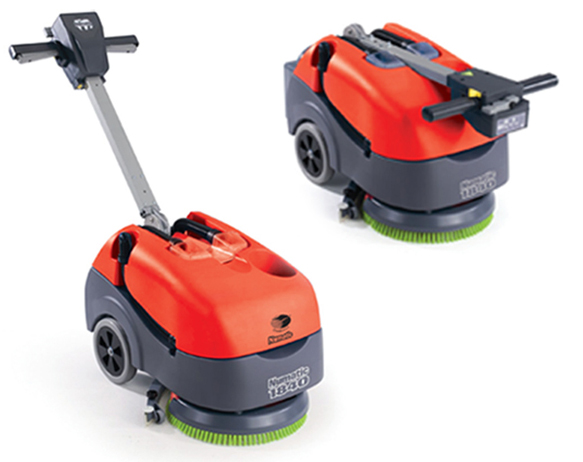 Simple To Use
Operator Handle

Rugged Stainless
Stell Chassis

Easy Tank Filling
Access

Over FIll Control
Trash Filter

Model No
Brush Motor
Vac Motor
Power
Scrub
Width
Speed
Flow
Cleaning
Range
Capacity
Weight
Size
TT 1840
400W
300W
220-240V
50Hz
400mm
150 rpm
.35 L/min
42 m
18 L
38.5 Kgs
880 x 1132
x 520mm