The HFM 1515 provides superb performance, machine comes with 150rpm speed making the machine suitable for the complete range of floor care operations. The enhanced Hurricane cooling system added to the ATC, (Automatic Torque Control) provides superb performance with a full 450mm brush range together and a 400mm PadLoc pad drive system.
The Hurricane motor concept is designed to keep its "Cool" under continuous and arduous operation whilst its seamless power transmission to the floor is via our long life, oil filled, low load planetary gearbox.
All models are fitted as standard with our generous oversize Hurricane 1500W drive motor allowing for higher speeds and the use of added weight as required. With the range of speeds available machines can be selected to cover the whole range of floor care maintenance be it scrubbing, polishing, buffing, burnishing, or spray cleaning.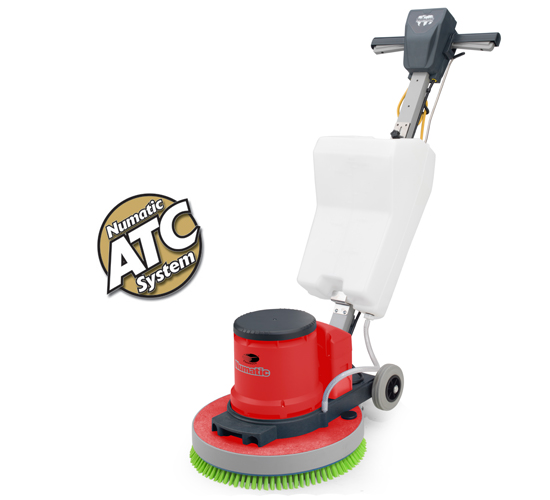 Simple To Use
Operator Handle

Large Solution Tank

Optional Hi-Dust Filter

150/230 RPM Gear Box
| Model No | Power | Motor | Pad Size | Brush | Vacuum | Brush Speed | Range | Weight | Size |
| --- | --- | --- | --- | --- | --- | --- | --- | --- | --- |
| HFM 1515 | 230V AC 50Hz | 1500W | 400mm | 450 mm | Optional DT130 | 150 rpm | 32 m | 30 kgs | 1185 x 580 x 450mm |